CBA (ASX: CBA) has reported its result for the first quarter of FY20 which showed growth.
Commonwealth Bank of Australia or CBA is Australia's largest bank, with commanding market share of the mortgages (24%), credit cards (27%) and personal lending markets. It has 16.1 million customers, 14.1 million are in Australia. It is entrenched in the Australian payments ecosystem and financial marketplace.
CBA's First Quarter Of FY20
The big four ASX bank reported that in the first quarter of FY20 its continuing operations cash net profit excluding notable items of $2.3 billion rose by 5% compared to the average quarter profit of the second half of FY19.
The result was driven by both operating income increasing by 4% and operating expenses rose by 2% excluding notable items.
Including notable items the reported expenses fell by 9% due to the customer remediation in the second half of FY19. Including notable items, cash net profit rose by 18% because this quarter didn't include any customer remediation.
Statutory net profit of $3.8 billion for the quarter included a $1.5 billion gain on the sale of Colonial First State Global Asset Management (CFSGAM) which completed 2 August 2019.
CBA reported a loan impairment expense of $299 million in the quarter, which equated to 0.16% of gross loans and acceptances. However, troublesome and impaired assets of $8.1 billion was 4% higher than at June 2019 and 22.8% higher than September 2018.
The bank said that there are pockets of stress similar to those highlighted in the FY19 result.
However, in terms of consumer arrears there was improvement across the spectrum compared to June 2019. Personal loans 90+ day arrears improved 0.13% to 1.43%, credit cards improved 0.14% to 0.88% and home loans improved 0.04% to 0.64%.
During the September 2019 quarter, home lending volume grew at an annualised 3.5%, household deposits grew by 10.4% and business lending grew by 2.8%.
The major bank reported a CET1 ratio of 10.6% after the final FY19 dividend which reduced the ratio by 0.90% and organic generation of 0.35% excluding one offs.
CBA CEO Matt Comyn said: "The Bank remains well placed in a challenging operating environment, characterised by global macro economic uncertainty and historically low interest rates."
"How To Invest" - Free Educational Report
Our founder has put his finishing touches on a free investing course for Rask Media readers. It's entirely free and takes you through our version of Warren Buffett's four sharemarket investing principles, including the exact steps to find, research, analyse and provide valuations of real companies.
The course is entirely free and emailed to you over four days. Hundreds of Aussies have already subscribed to the course and the feedback has been overwhelmingly positive. Click here to take the free course.
---
FACTUAL INFORMATION WARNING
Information on the Rask Media website is FACTUAL INFORMATION ONLY. The information should NOT be considered as financial advice of ANY kind. The information should not be acted on because it may not be correct and it has not taken into account your specific needs, goals or objectives. Always consult a licenced and trusted financial adviser before acting on the information. By reading this website, you acknowledge this warning and agree to our terms & conditions available here. 
At the time of publishing, Jaz does not have a financial interest in any of the companies mentioned.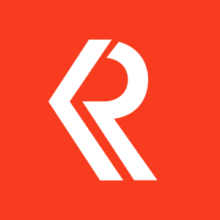 Jaz Harrison
Jaz is a keen investor who loves to thoroughly poke holes in an investment idea before it has a chance of making it into her portfolio. Jaz invests for the long-term and doesn't sweat the small stuff. She strongly believes that empowering people with knowledge is the best way for them to take charge of their finances, which is exactly the approach she takes with her own money and investments. Q: Why are you so passionate about finance? I'm passionate about doing the research to find the best result for our finances. Knowing our money inside out, knowing that our money is 100% on a great track makes our relationship better, and feels very secure with strong foundations, which is something most people should have and I'd like to help people achieve that feeling.
Related posts