WorleyParsons Ltd (ASX: WOR) officially closed the $4.5 billion acquisition of Jacobs ECR on Friday (US time) while the ASX was closed.
A Giant Company
As my colleague Max previously advised in this article, the newly formed "Worley" company will employ more than 57,000 people across 51 countries.
"This merger is about more than capacity and capability. It's about opportunity. The opportunity to become the partner of choice for our customers, the employer of choice for our people and to deliver enhanced return for our shareholders" said CEO Andrew Wood.
The Worley business will be broken into four business units, including:
Advisian
Energy and Chemical Services
Mining
Minerals & Metals Services and Major Projects and Integrated Solutions.
Synergies
Worley said it expects to generate synergies of $130-160 million over the next two years, with further benefits achieved from optimisation and revenue strategies.
Time To buy?
The bigger a company gets, the more inefficient it can become as various departments tend to work in silos. Synergy benefits are always touted in mergers. Naturally, I'm cynical and would prefer to adopt a wait and see approach with Worley shares.
Investment Valuation Course - Now Available!
How do you value an investment? What does your process look like? Do you really understand what you're investing in and why?
You should know, we've just asked our expert analysts to put together a FREE valuation course and make them available to investors like you, for a limited time.
Complete with downloadable Excel models, templates and valuation tools, simply click here to access the course.
It's completely free!
No credit card or payment details required.
---
FACTUAL INFORMATION WARNING
Information on the Rask Media website is FACTUAL INFORMATION ONLY. The information should NOT be considered as financial advice of ANY kind. The information should not be acted on because it may not be correct and it has not taken into account your specific needs, goals or objectives. Always consult a licenced and trusted financial adviser before acting on the information. By reading this website, you acknowledge this warning and agree to our terms & conditions available here. 
Disclaimer: At the time of writing, Andrew does not own shares in any of the companies mentioned.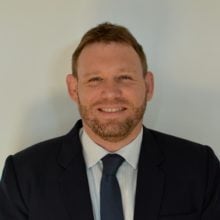 Andrew Schonberger
Andrew is a qualified Chartered Accountant (CA) with a strong passion for finance and investing.
Related posts