Saving money for retirement as you get older can be strenuous especially if you are trying to enjoy your life as a teenager.
During my teenage years, the last thing I had on my mind was my future monetary situation, but this changed about a year ago.
The fact is, the sooner you begin investing in shares, the more money you will have as you age. It must be said that there are copious forms of investing which can often be confusing. However, most of them can offer you a great return if you do it wisely. Investing as a teenager is no doubt terrifying, thankfully though, it has never been easier to start.
Try Your Favourite Blue Chip Shares
Holding a bunch of shares in blue-chip companies is a great way to becoming a savvy investor. A common example of a blue chip share might be Telstra Corporation Ltd (ASX: TLS) or Commonwealth Bank (ASX: CBA). Simply put, you purchase shares and they can later be sold at a profit, which is yours to keep. Being young, you can take higher risks and have a more diversified and different share portfolio. Even if something goes wrong, you have the time to reinvest.
For me, I remember feeling completely in over my head. I had no idea where to start let alone what shares to pick. It was extremely confusing! There were so many options to choose from… my mind began to wonder… what if I screw up and end up losing all my money?
I learnt that my first investment does not need to be the perfect stock that makes me unreal returns all within my first week. Its all about dipping into the market, getting a feel for how it works and most importantly learning and improving. It's perfectly okay to be wrong! Investing can be tough, but the more you make mistakes, the more you learn and the better you get.
Shares Also Come With Risk
Relative to other asset classes (like bonds and property), shares provide the greatest potential for returns — but also for losses. Share prices can be extremely volatile, and there is no assurance of a positive return. By doing your research, understanding what you are investing in and taking a long-term approach to the investing process, you can mitigate the risk.
The convenience of online trading platforms makes buying and selling shares that much easier. All of the major banks have brokerage websites that allow you to use money from your bank account to purchase shares. The minimum amount needed to invest is $500 plus brokerage. I do need to inform you to be careful – investing in shares can be particularly costly if you decide to trade lots of times – as brokers often charge between $10 and $20 per buy/sell under $5000.
All in all, the earlier you start investing, the brighter your future holds. Invest regularly, reinvest dividends and your profits will grow. Trust me, begin now and your future self will thank you forever for it.
Looking for more?
"How To Invest" - Free Educational Report
Our founder has put his finishing touches on a free investing course for Rask Media readers. It's entirely free and takes you through our version of Warren Buffett's four sharemarket investing principles, including the exact steps to find, research, analyse and provide valuations of real companies.
The course is entirely free and emailed to you over four days. Hundreds of Aussies have already subscribed to the course and the feedback has been overwhelmingly positive. Click here to take the free course.
---
FACTUAL INFORMATION WARNING
Information on the Rask Media website is FACTUAL INFORMATION ONLY. The information should NOT be considered as financial advice of ANY kind. The information should not be acted on because it may not be correct and it has not taken into account your specific needs, goals or objectives. Always consult a licenced and trusted financial adviser before acting on the information. By reading this website, you acknowledge this warning and agree to our terms & conditions available here.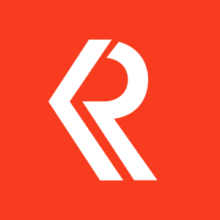 Alexander Qu
I am in my final year at the University of Melbourne majoring in Economics and Finance. I only began share investing recently however I have loved the process of researching and understanding the fundamentals of a company. I like long-term growth dividend stocks which I can leave for at least a 5-10 year horizon and slowly accumulate wealth. I am very curious about this industry and am very excited to pursue it further. My goal is to one day achieve my own financial freedom through the share market.
Related posts